St. Louis Metro
Designed a service ecosystem that champions St. Louis public transit and facilitates student ridership.
Service Design / UX Design / Print Design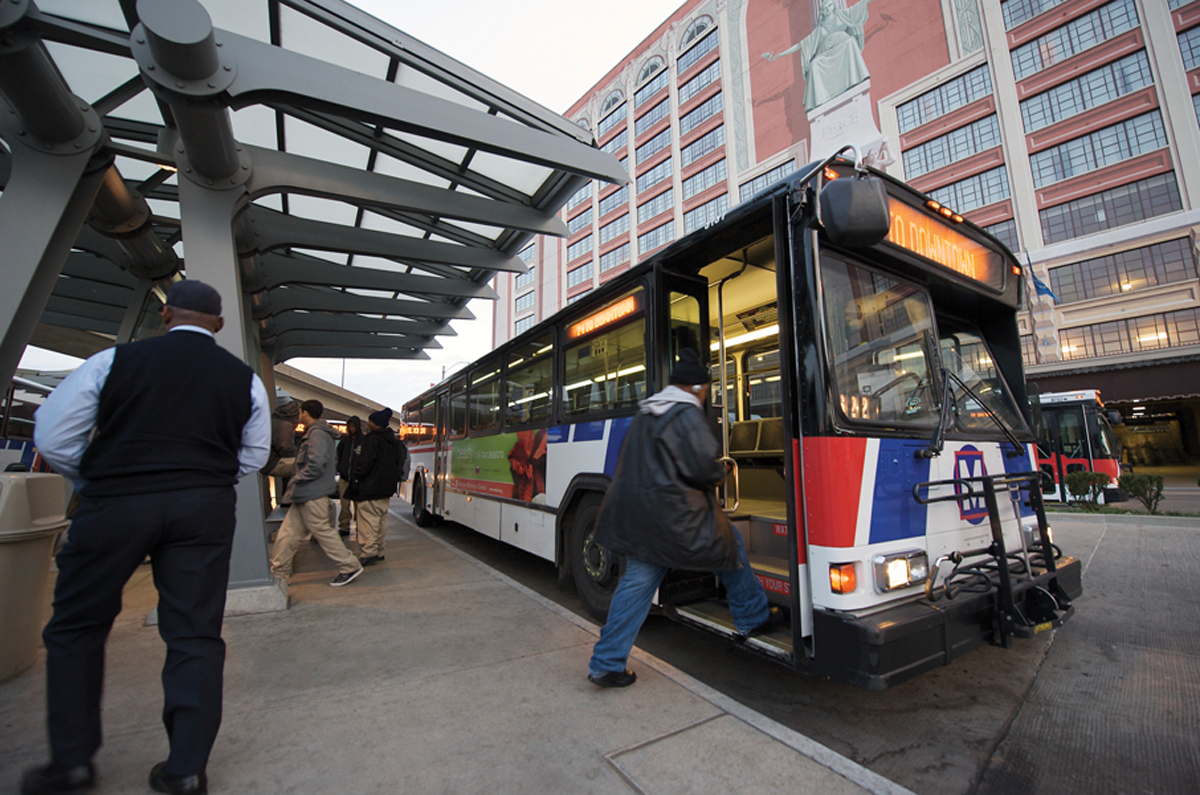 Public transportation is a fundamental part of any city.
In St. Louis, the Metro and MetroBus systems work together to cover over 90 municipalities in both the city and the county. While some Washington University students use Metro regularly, many have negative perceptions of the system.
Using human centered design research and thinking methods, our team sought to understand and address students' concerns.
We imagined an ecosystem of solutions that would both shift perceptions of and solve for current pain points with the St. Louis metro transit system.
We needed to help students like Charlie realize how much the city had to offer, and frame Metro as their ticket to discovering those places. Additionally, we needed to help students who felt ready to venture off campus navigate the system successfully.
A new identity
The new Metro identity is modern, vibrant, and exciting. The color palette reflects a bright, bustling city ready to be explored. It's easy to spot from far away, and bold enough to stand out from other communications directed at students.
Freshman Orientation Packet
Currently, students' introduction to Metro is a small manilla envelope they receive on move in day containing their Upass (free student ticket).
The orientation packet we developed is directed specifically at incoming WashU freshmen, challenging them to push their boundaries (something most new students are hoping to do) and explore the city with Metro.
The packet also encourages students to download the Transit app, which tracks buses and trains in real time, and lets the user see which lines are closest.
We spoke with students about their experiences with and perceptions of the metro.
Student interviews
Initial conversations with students uncovered an important fact that helped focus our approach: freshmen students are not allowed to have cars campus, and therefore need alternate modes of transport. With this in mind, we decided to refine our audience to freshmen students.
The results of our surveys and interviews with freshman provided us with three key insights that directed our ideation:
Freshmen were unaware of where public transit could take them.
Many were concerned about safety while traveling or at the station.
Most felt more comfortable with the Metro than the Bus.
We created three personas to represent the range of student perspectives we received.
Personas
The personas reflect the three pain points we discovered: lack of awareness, safety concerns, and difficulty navigating the bus system.